Into the Woods... Evolutions - Release Announcement!
---
It's Here!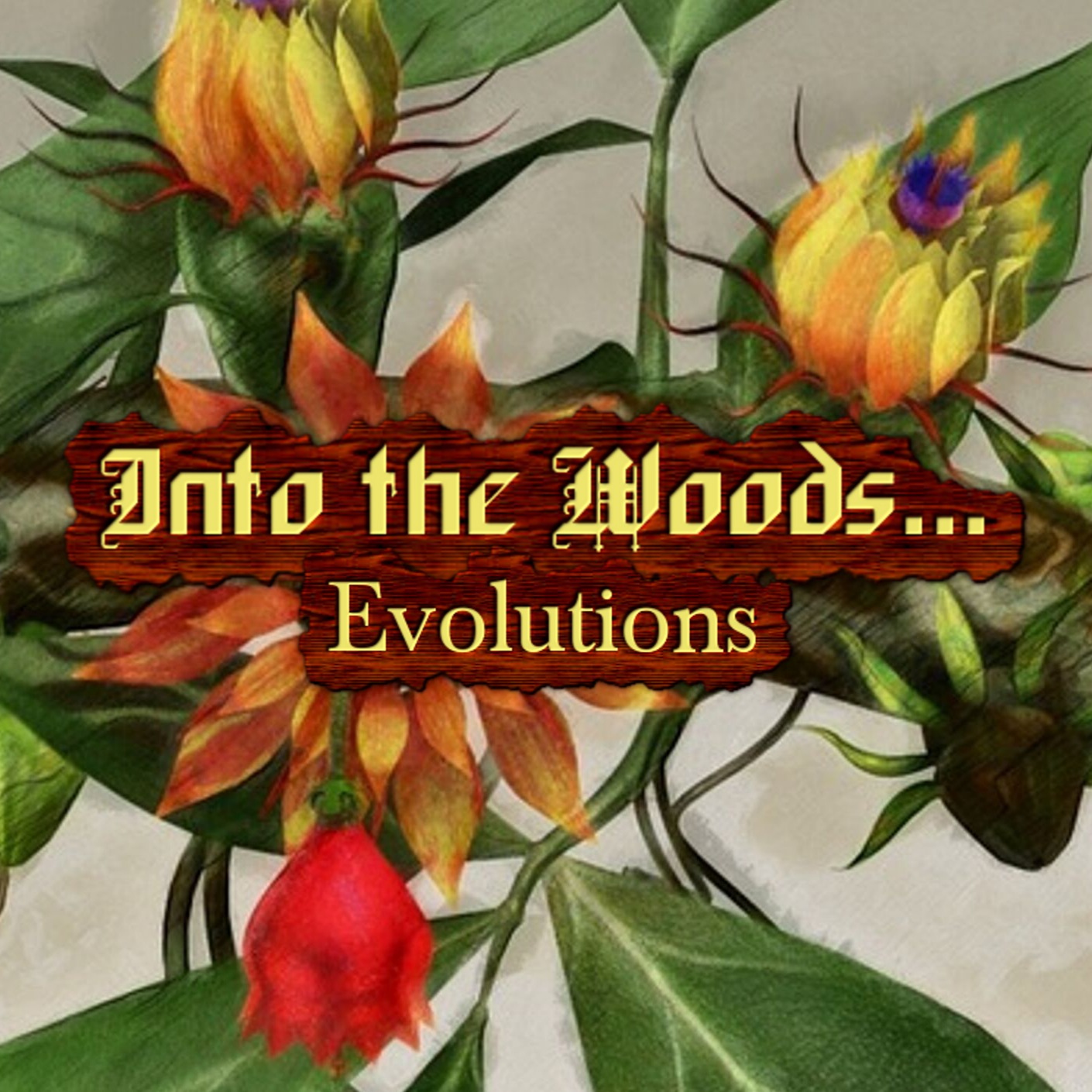 I am very proud to announce that Into the Woods... has officially received it's first expansion! It's titled, Into the Woods... Evolutions and provides even more variety to the game while addressing some things I felt could see some improvement from the base game. Here's everything you need to know:
What's in the Box
Included in this expansion is a 25 page rulebook that can be optionally used in any game of Into the Woods... You'll primarily find 4 tables, one for each season, with 13 entries each (A-K). These will cause the forest, you, or sometimes both parties to evolve and adapt to new situations. Currently, there are 35 unique events out of 52, with some being shared for thematic reasons (or because I thought they were particularly fun/interesting).
You'll also find a new game mode along with some custom characters, all made and ready to play! Here's what you can expect:
New game mode: Companion!

Want your character to have a friend and gain a little boost? Then this will be the mode for you. I was inspired by an event I wrote where you gain a companion and decided to make it a new mode playable with just the base game or any expansions.

Pre-generated characters!

All new backgrounds
Range of difficulty to offer unique challenges and advantages across plays
Some unique setups not normally possible with just the base book

An additional A-K name table to thank those who helped inspire the ideas in this book!
Like the base book, everything is organized to make play as smooth as possible. Additionally, this expansion will be compatible with future content meant for the base game. While this is not something I'm working on right now as I transition my efforts back into The Changing Seasons expansion, I may add alternate tables with expanded or varied options at a later date. These will be available to anybody who purchases the expansion free of additional charge.