Into the Woods - Version 2.2 & Other Info
---
Important Version 2.2 Update
This is going to be a pretty quick devlog, just want to update you guys on our move from version 2.1 to version 2.2. I realized something while working on the next expansion and wanted to correct a few things in the base book. While these changes are not super substantial, they will impact some future developments so I highly recommend updating to the new version. Anyway, here's what I changed:
Realized that 52/4 = 13. This is a problem because there are 12 rounds in my game, meaning you normally only use 48 of those 52 cards. Updated setup to have you set aside (blindly) 4 cards. These cards come from the top of each deck (Hearts, Spades, Clubs, Diamonds). This should actually make playing the game a little more interesting.
As such, I updated the "Long Winter" event to use the removed cards, which is simpler than what I had before.
That it?
Actually, no. There is more to this update since I have 4 cards sitting around for each game. As a result, I'm thinking of making a very small expansion to give me a break from The Changing Seasons I've been working on. That expansion is coming along but it is a LOT of work, so something small would be a nice change of pace. I don't have a concept image yet, but I'm thinking of making: Into the Woods... Evolutions.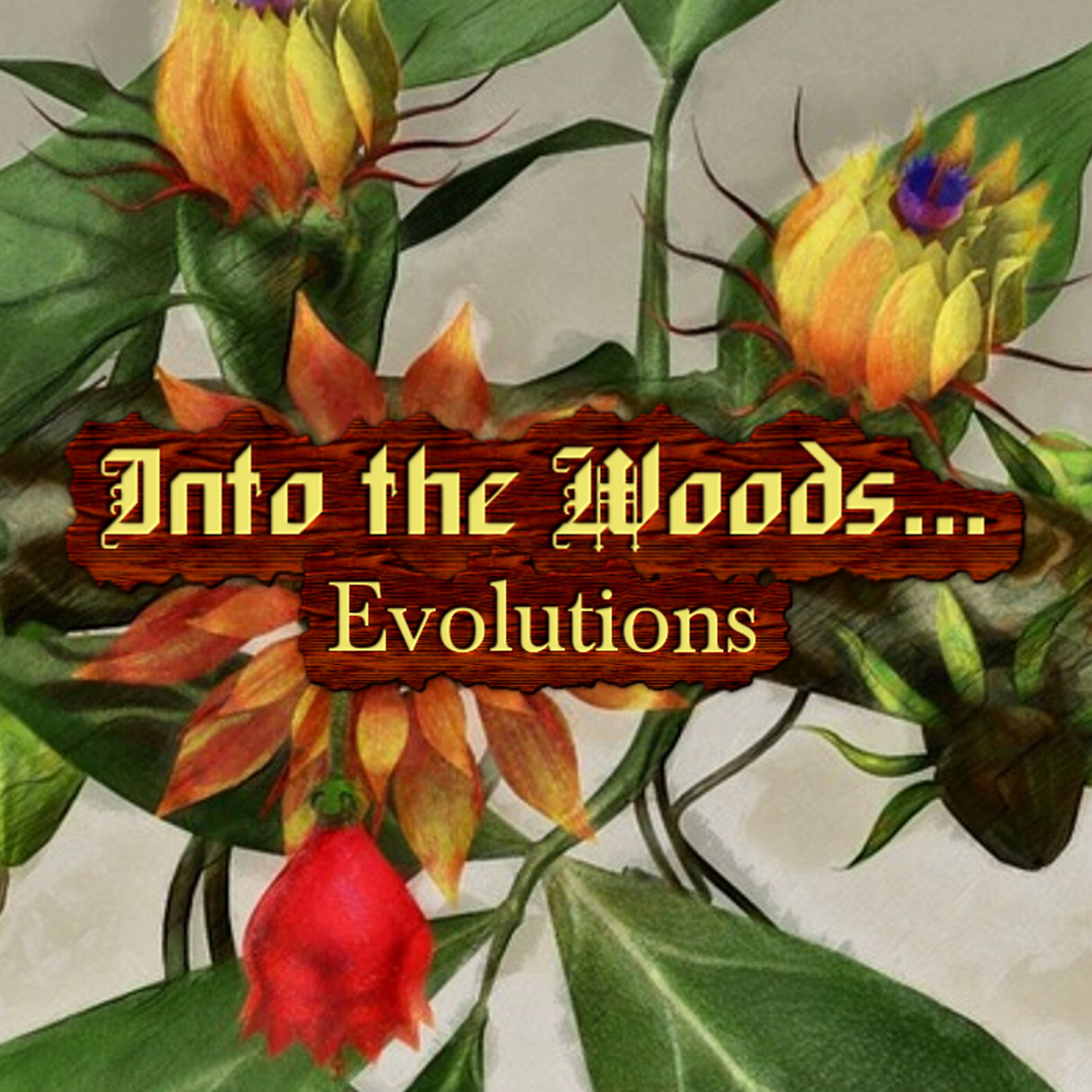 This expansion would see the following:
4 tables, one for each season with 13 entries (Ace-King).

Each season would be assigned a suit.
The cards removed during setup would be referenced at the start of each season, based on the value a modifier would be applied to the season you are about to play through. This would reinforce the "ever changing" forest dynamic.
These modifiers, known as "evolutions", would slightly vary each run by influencing any of the various mechanics. Additionally, this will let me show off some of the Changing Seasons stuff for you too ;)
The same level of convenience and detail present in the existing book would be found in this one. No estimated page count at this time but 13 x 4 is 52 entries still, so it could be upwards of 60+ pages with rules and clarifications, though I imagine it will be a lot shorter than that.

Expansion would be optional, meaning you can choose to apply it to your game or not.
Expansion would be compatible with upcoming Changing Seasons expansion.
Price on this is tbd. Several factors will influence this decision but I'd appreciate your feedback on this matter.
Release date is tbd. I haven't even started working on this, it was an idea I literally had just the other day because I realized I had 4 cards sitting around that I could make use of in a fun matter.
That's it for this update folks. Let me know what you are thinking. I'll be sure to keep you all in the loop with how things are progressing as well!
Files
Into the Woods Version 2.2.pdf
1 MB
Sep 25, 2019
Into the Woods Version 2.2 Plain.pdf
1 MB
Sep 25, 2019